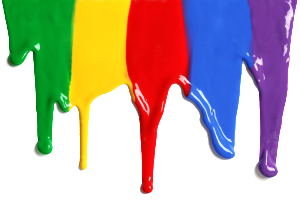 We provide consults for artists who want to exhibit in New York galleries, leading to gallery representation.
Artists know how to make art, but often have very erroneous ideas of how to make a living through their art. That is where we come in, using our vast knowledge of the ever-changing New York art scene, and our long-standing relationships with the hundreds of gallery owners and directors who take on new artists.
Our primary service is to inform artists exactly how gallery owners choose the artists that they represent. We also match artists with the New York galleries that would make the best fit, and where they stand the best chance of being represented. New York City is the world's center for contemporary art, with 600 galleries. The numbers can be overwhelming — artists hardly know where to begin — but we know which galleries take on emerging artists, and the kind of art that each gallery shows. Our consults take place on Zoom, so we can arrange consults with artists anywhere in the world.
During the initial consult, we will:
Review the artist's portfolio – not a qualitative assessment, but a placement of the artist's work in the context of the broader New York art scene
Explain in detail "the truth" of how artists actually get represented by galleries, as relayed by dozens of gallery owners
Present detailed, step-by-step plans to maximize the artist's chances of developing a relationship with New York gallery owners, as specified by the owners themselves
Subsequent consultations, should the artist request them, can cover the following:
Provide a custom-made list of New York galleries that are the likeliest to show that artist's work.
Help with creating and improving a resume, an artist's statement, a website, and e-mailings to galleries
Referrals to art photographers and web designers
Studio visits for more complete feedback on the artist's work and development
For untrained artists, advice on art schools that would benefit their career
Our fee is $500 for the first session, and $300 for each subsequent session, if needed. Some clients find that one consult is all they need to get them on track, making it the most cost-effective investment they have ever made.
E-mail us at [email protected] with questions you have about our services, or to arrange a consult. Our job is to help artists succeed!
Rafael Risemberg, Ph.D.
Founder and Director, New York Gallery Tours